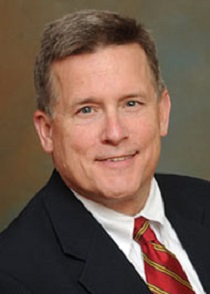 About Ted Cashion

Managing Director, Branch Manager
Ted Cashion joined B. Riley Wealth Management in May of 2012 as a Branch Manager in the Memphis office. Previously, he worked with Morgan Keegan & Co. for 16 years as a financial advisor and Managing Director.
As a Branch Manager, Ted is available to meet with experienced, success-driven financial advisors throughout the Memphis area looking for an advisor-centric firm that prioritizes growing your business and putting the client's needs before all else.
Ted is a graduate of Westminster College with a B.A. in Economics and Business Administration, and is an inactive member of the Arkansas Society of CPAs and American Institute of CPAs. He served as a trustee of the Securities Industry Institute from 1998 to 2018, including serving as the Board of Trustees Chair from 2005 to 2007. Ted received the Morgan Keegan Community Service Award in 2006. Currently, Ted serves on the board of WEVL, Memphis' volunteer radio station, and is also active in Idlewild Presbyterian Church and the Memphis Hightailers.
Ted and his wife Ann have three grown children and four grandchildren. In his spare time, when not chasing his grandchildren, Ted is an aspiring triathlete, having completed full Ironman triathlons in both 2017 and 2018.
Contact Ted today to learn more about the services available at B. Riley Wealth Management, as well as growth opportunities for financial advisors.